It's February, and I have a story in Flash Fiction Online! I am beyond thrilled. I've loved the magazine almost as long as I've been writing. This is my first story published with them and my 2nd pro sale. I also really love this story. It's probably one of the best things I've written to date.
The theme of the February issue is LOVE. "We Are The Moor" is a story of undying love told from the collective point of view of the moor.
Check out the other great stories in this issue as well:
An Oasis of Amends by Floris Kleijne
Love and Assimilation by Bryce Heckman
A Tobacco Plant by Punch Magazine, Nov 11, 1914
And a new writing column from Jason S. Ridler
The magazine is free to read online, but please consider supporting Flash Fiction Online by purchasing a copy on Amazon. Also, here's a link to their Patreon.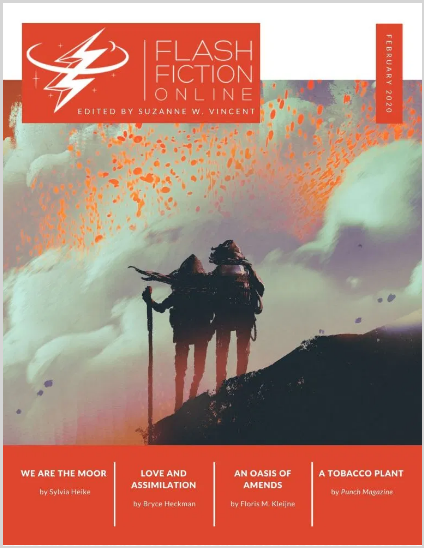 Read and enjoy!